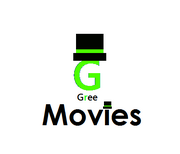 Gree Movies is an American motion picture production arm of the cable channel Gree Channel, originally launched in 1950. Its first film was Dr. A.
Gree Movies had a Live Action & Cartoons films.
Gree Movies's releases included The Taking of the Gry (1961), M.S., The JonesHeroes (1980), The Princess Warrior, The Cat Who Wished to Be a Man, The Bird is Out of Sky!, Katmare, and Imagination (1970).
Filmography
Theatrical releases
1950s
1960s
1970s
1980s
1990s
2000s
2010s
Upcoming
Direct to Videos
1980s
1990s
TV Movies
1950's
1960's
1970's
1980's
1990's
2000's
2010's
Cancelled Movies
1950's
1960's
1970's
1980's
1990's
2000's
2010's